4 learnings with Google Shopping that every retailer should know about (and how to solve them)

Malin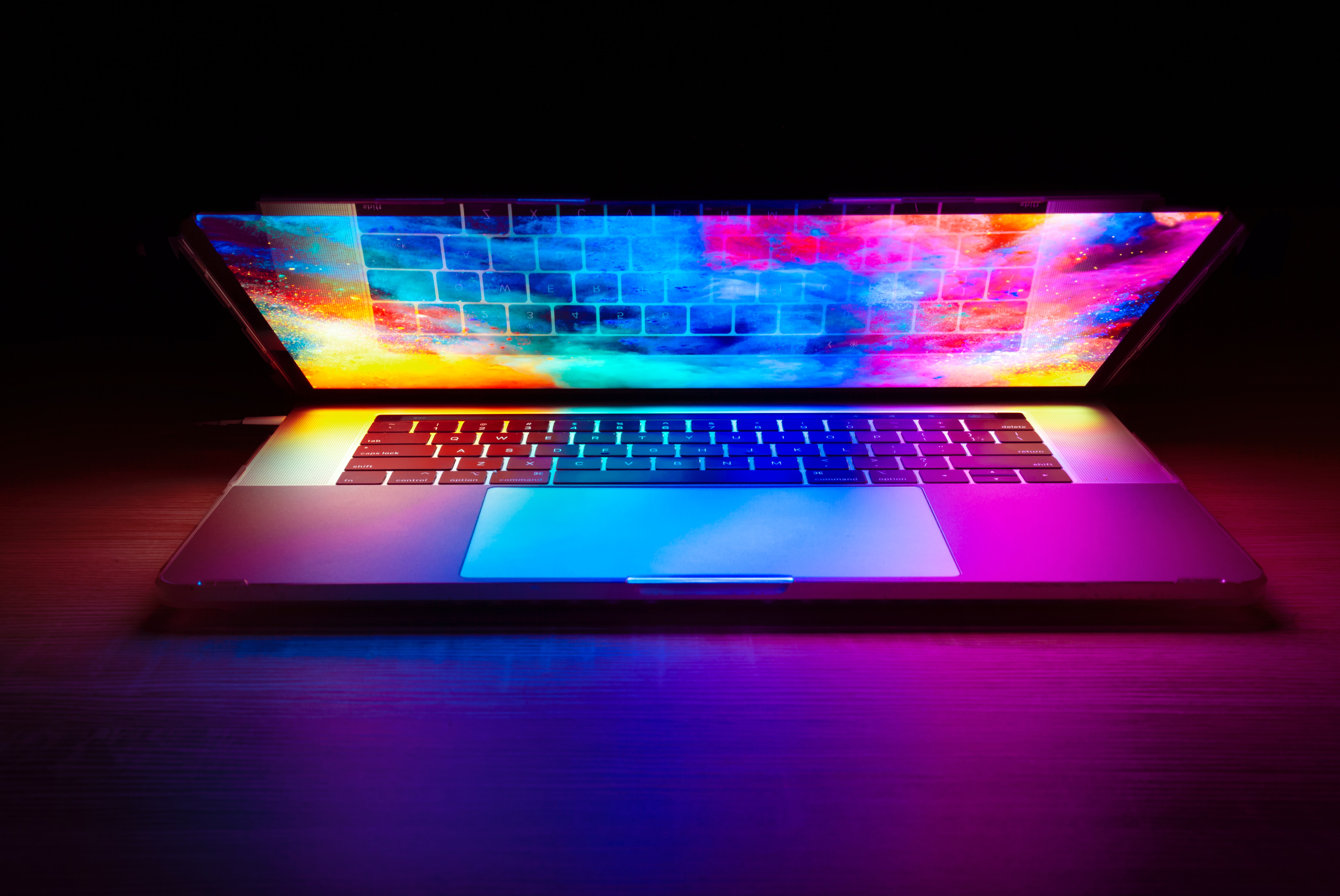 Google shopping can be complicated. A business model that is all about selling clicks - not necessarily clicks that lead to conversion - is not optimized for all retailers. We want to bring more transparency to the industry, which is why we have built a smart, straightforward, and AI-driven SaaS platform that gives your ads results. Basically optimizing towards those clicks that actually lead to sales.
Want to know more? Here are 4 learnings with Google Shopping that every retailer should know about - and how we've solved them.
1. Learning: Competition is fierce.
Search and shopping ads are dominating the market. 65% of all ads-related clicks on Google come from shopping ads, making Google Shopping the number one most important channel for many e-retailers - and creating a very small area that many competitors are fighting for.
Solution: The right information.
So, how do you stand out in the crowd? Our AI-driven SaaS platform allows you to optimize your feed, use historical data, and use negative keywords. As you can't target keywords in Shopping ads, good use of negative keywords lets the AI control the bidding on performing keywords and phrases - basically makes sure you have the right information, so your bidding works as good as possible.
2. Learning: The product feed is your ad.
Unlike text ads where you can bid on certain keywords, Google Shopping uses the information in your product feed as the actual ad. This means that you need to have all products activated, titles relevant for the clicks that lead to conversion, and all the attributes that Google requires.
Solution: Feed optimization.
You need a good feed in order to succeed. That is why we work with feed optimization. We analyze your feed, make sure all products are active, do data scraping if information that Google requires are missing in your feed, rewrite titles, add custom labels, seasonality, sales, top products, and much more - all to improve the feed, the quality score and the bidding.
3. Learning: Too many variables
A store with 1000 products can have many different variables. Variations in size, color, on sale, competitors pricing etc, can result in over 945 000 000 different outcomes. It's impossible to consider all of these variables when optimizing each product's bidding manually, and impossible to focus on all the products. One solution is to only focus on the bestsellers, but this makes a large portion of the feed non-exposed.
Solution: Clustering.
Apart from using high-end technology and advanced bidding, we also use AI clustering. This means that AI technology uses historical data and creates clusters of a minimum of 1000 clicks, taking product category, price, and brand into consideration to predict each cluster's likelihood for conversions. Within each cluster, Bidbrain identifies the sweet spot for bidding, depending on the history of this cluster.
4. Learning: Google Smart Bidding has limited insights.
We have API links to Google and can see historical bids placed with Google's automation tools. Often, the majority of clicks are on the desired budget, but - many clicks are expensive, rarely leading to conversion. Google Smart Bidding has limited insights, meaning that you can't see how much each click actually costs.
Solution: Ai and transparency
Bidbrain opens up the possibilities of automated AI bidding combined with full transparency. We believe that the data generated from your campaign
ns should be within your reach, and therefore we combine the reporting data from Google Ads with your product feed to give you all the detailed insights into how your products and keywords are performing. All in order to provide a transparent insight to what should be easily reachable for you and your company.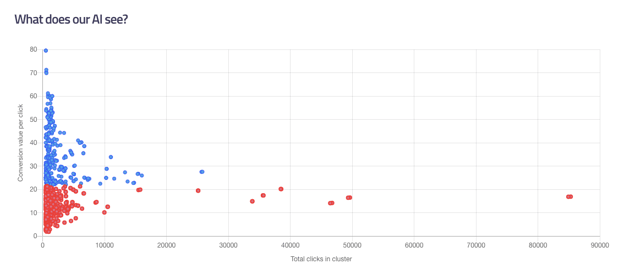 Additional results from using our platform:
Positive effects on retargeting campaigns.

Majority of the product feed on Google Shopping, not only best sellers.

Insights to use in other marketing campaigns.
Want to learn more? Start of with a 30-day trial.