Get your Product Insights from Bidbrain

Pontus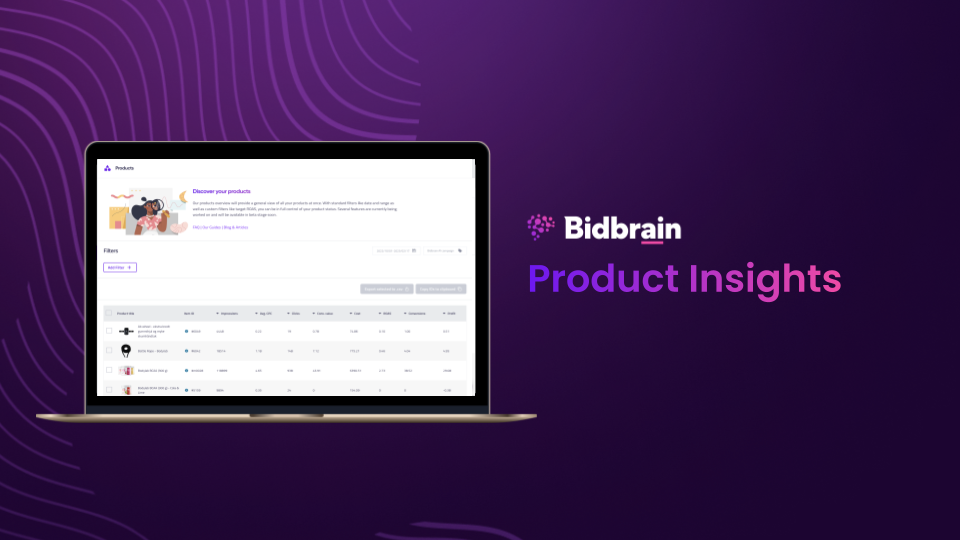 The products is the core of your Google Shopping ads. To succeed you need to keep your product data (feed) in good shape, with all attributes in place, well optimised titles and structured categories. You also need to know which products that are currently performing well and which products are not - and why.
With this is mind, we set out to create the Bidbrain Product insights. A combination of your product and performance data - with an easy interface to detect issues and opportunities in your Google Shopping account.
Key features
Complete insight into how each of your product perform cross campaigns


Combine filters to see exactly how different segments perform over time

Export your segments to csv-file or copy id's to be used in Bidbrains campaigns manager

Coming soon: Price comparison data &

Title scoring
Instead of describing what you can do, we created a short teaser demo. Enjoy!
How to get Product insights
We released the first version of Product insights this week, it's available for all PRO and PRO+ customers in Bidbrain, sign in and have a look now.
Not a Bidbrain customer yet?
No problem, you can signup and get a a 30 day free trial.