How Brick-and-Mortar Businesses Can Make Use of Google Shopping

Anton Marchenko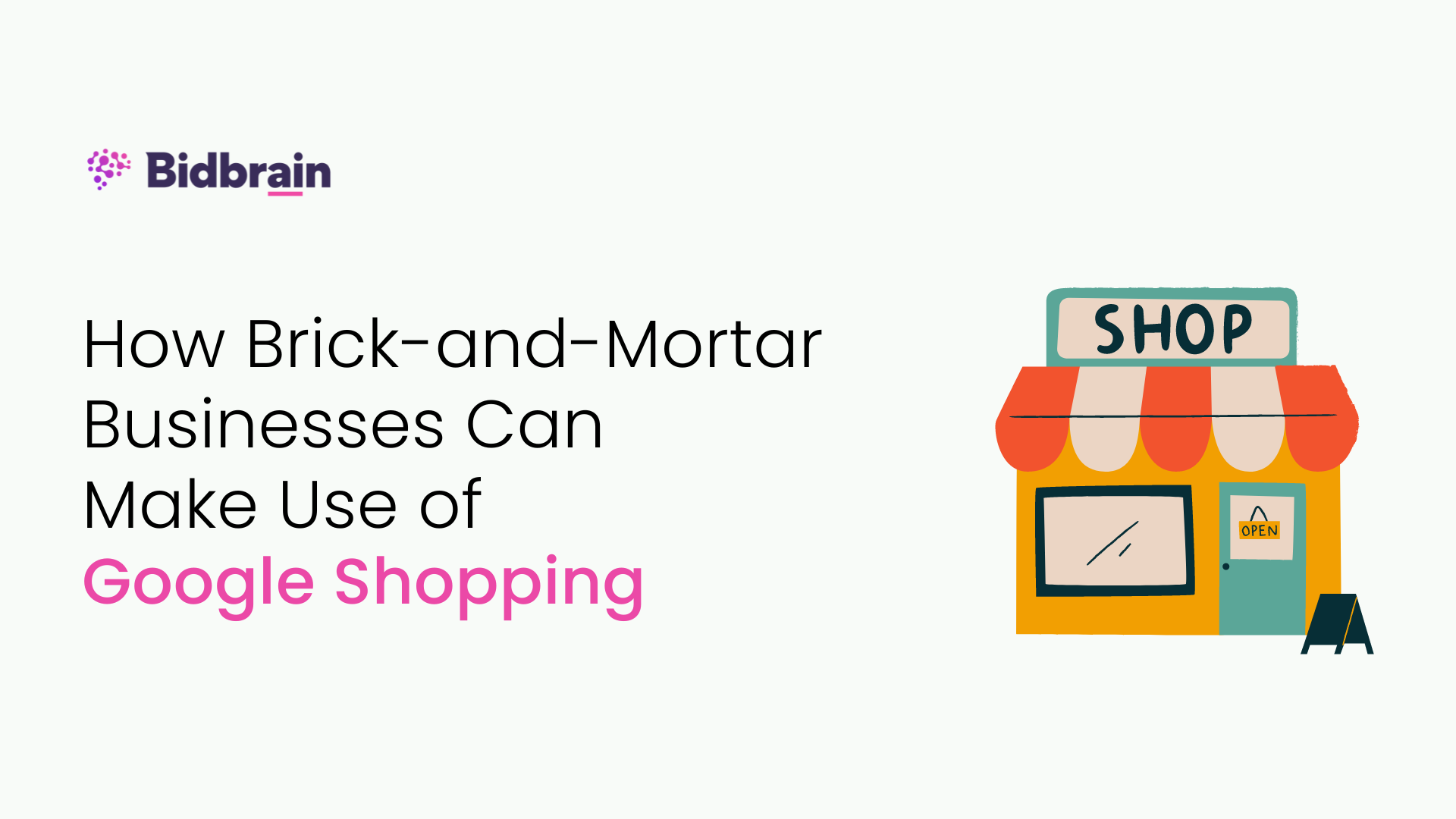 In the past 20 years, the rise of online shopping has significantly affected traditional retail. The two have merged into one—not many traditional businesses can afford to stay offline today, be they large corporations or small and medium companies. Omnichannel shopping dictates the rules. Out of all the platforms related to online shopping, Google Shopping does stand out. You can't sell goods through it directly. But it is the leading platform where customers can look for products via Google Search and compare prices from different shops.
With Google Shopping, customers get information about products and prices across different shops in a flash. They can find the best deal in just a few clicks. In these circumstances, brick-and-mortar retailers do feel tense. This is especially true for those shops that cannot afford to lower their product prices. So, being under pressure from Google Shopping and online shopping in general, how can you make the most of that for your brick-and-mortar business?
How Google Shopping Affects Brick-and-Mortar Businesses
First, let's look at the challenges that brick-and-mortar retailers are facing with the rise of Google Shopping and online retail.
🏇Stiffer competition. When thinking about buying something, the majority of today's customers would do an online research first to find the best deal possible. For a traditional physical shop, that basically means that their business is staying off the radar, losing sales, and having little visibility.
📉Decreased footfall. For many brick-and-mortar businesses, not being able to stand out among numerous product offerings online results in a blatant loss of clients—it is much harder to make customers come to a physical shop and make a purchase there today.
💸Shift in pricing and customer policies. As was mentioned, some brick-and-mortar stores just cannot afford lower product prices for various reasons, e.g. high rental prices, higher operational costs, etc. Compared to popular online platforms and shops that can afford to sell products at lower prices and offer more personalised customer service, traditional businesses have to look for ways how to stay competitive and keep the same price tags and offer added value to satisfy customers.
📊Higher dependency on data and analytics. Traditional retailers are left with no other choice but to start using data extraction and analytics tools in today's digitalised world. Otherwise, they will be left with a vague understanding of consumer behaviour and preferences and won't be able to craft smart marketing strategies that actually bring sales.
Due to the challenges above many businesses either had to shut down or significantly tweak their marketing strategy and tactics in recent years. It is important to note that online shopping, and Google Shopping in particular, should not be considered a threat to brick-and-mortar retail.
The Benefits of Using Google Shopping for Brick-and-Mortar Business
With Google Shopping, physical shops can improve ROI, increase sales, and become the talk of the town. Here are some great benefits that brick-and-mortar stores can get with Google Shopping and Google Ads.
😀Increased visibility and brand awareness. With Google Shopping, physical shops get the ability to showcase their products to a wider audience, and hence compete with numerous product offerings from stores alike and even from large businesses. So, in a way, Google Shopping evens the odds of getting through to customers for every business using it, no matter how large it may be.
🏹Targeting capabilities. Google Shopping and Google Ads provide brick-and-mortar businesses with versatile targeting options. With those, physical stores can reach existing customers and get new ones recurrently.
💡Data insights into customer behaviour. Google Shopping enables brick-and-mortar businesses to get comprehensive insights into their customers' preferences and behaviour. By analysing customer data, you can understand your potential and existing clients better and timely tweak your marketing strategies both offline and online.
📈Improved local search rankings. For local physical stores, this benefit of using Google Shopping is among the most important ones. Google Shopping can help improve your local search rankings, allowing shoppers to locate your store while looking for items in their location.
Increased footfall. Google Shopping helps increase foot traffic as more shoppers notice a local business in Google search results, especially nearby searches, and customer reviews.
How a Brick-and-Mortar Store Can Use Google Shopping
At the same time, having fired up online marketing activities, some brick-and-mortar businesses keep some traits of a classical physical store. The reasons for that are different depending on the case. For example, some can't afford delivery, or, as mentioned above, they just can't lower the product prices because their retail space rent is high. But this does not mean that a physical store cannot use Google Shopping and Google Ads.
The basic approach that any brick-and-mortar store should go with when getting their hands on Google Shopping is to make the best out of everything they got at their disposal: get the most out of Google Shopping features suitable for your business while offering added value to the customers, and keeping your physical shop thriving as a result.
Plus, one of the main reasons why any physical store should use Google Shopping is that 81% of consumers go online before heading out to the store, and this number keeps growing. And this is also true for the European market. So staying offline is not a wise choice for physical stores today.
So here are some tactics that combine online and offline activities that you can use for your physical store to make it stand out.
🏪Local inventory ads. Local inventory ads allow retailers to showcase their products and pricing in nearby stores to shoppers who are searching for products online. This is particularly useful for brick-and-mortar businesses, as it can help drive foot traffic to their physical stores.
👍🏽Customer reviews. Positive customer reviews can help brick-and-mortar businesses attract new customers and build brand loyalty. By encouraging customers to leave reviews on their Google My Business page, retailers can enhance their online reputation and improve their visibility on Google.
🏷️In-store promotions. Brick-and-mortar businesses can use Google Shopping to promote in-store sales and events, such as holiday sales, product launches, or store-wide discounts. This way physical stores can reach a wider audience and drive more foot traffic.
🏆Extra perks and enhanced customer experience. By offering extra perks and enhanced customer experiences, physical shops can build customer loyalty and encourage repeat business. Unique and memorable experiences, such as interactive displays, personalised recommendations, or in-store events, can help physical stores create a deeper connection with customers. For example, if you cannot deliver products, offer your customers a pickup option with an extra perk.
If you are a physical store owner and just getting started with Google Shopping, here's a list of blog posts you should check out.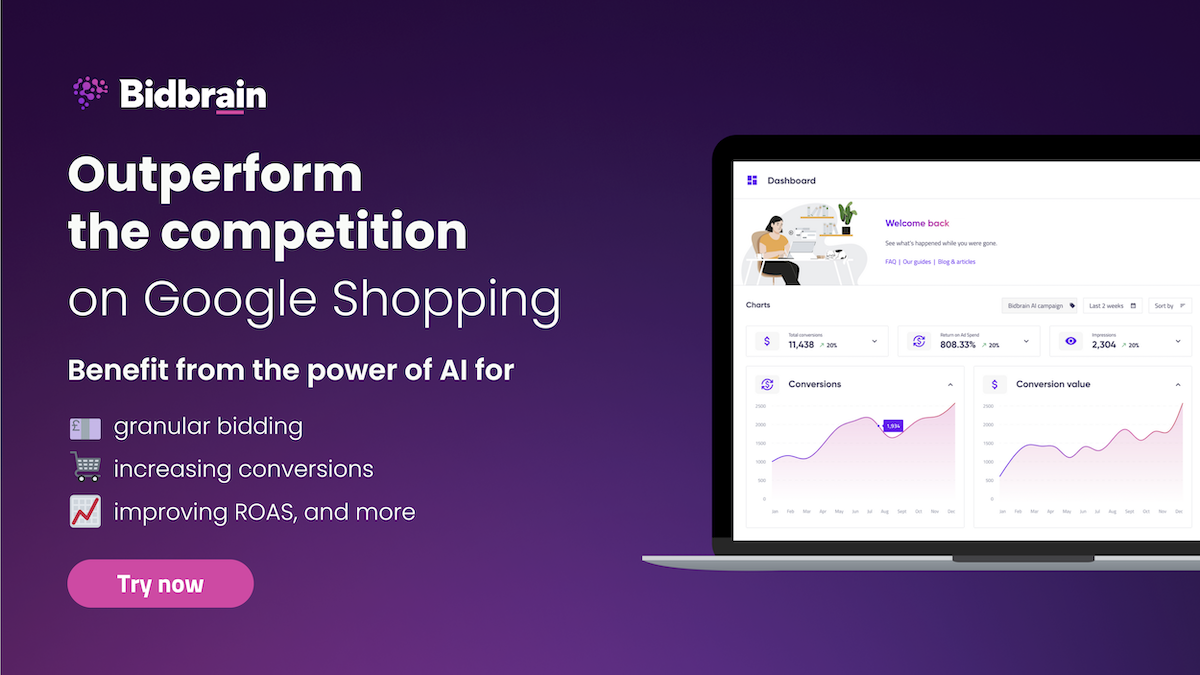 Final Thoughts
To remain competitive in a world that keeps getting more digitalised, traditional brick-and-mortar businesses have to keep up with its fast pace. So online platforms and tools like Google Shopping and Google Ads are not to be ignored, for sure. And we already have numerous examples of traditional retailers successfully using Google Shopping.