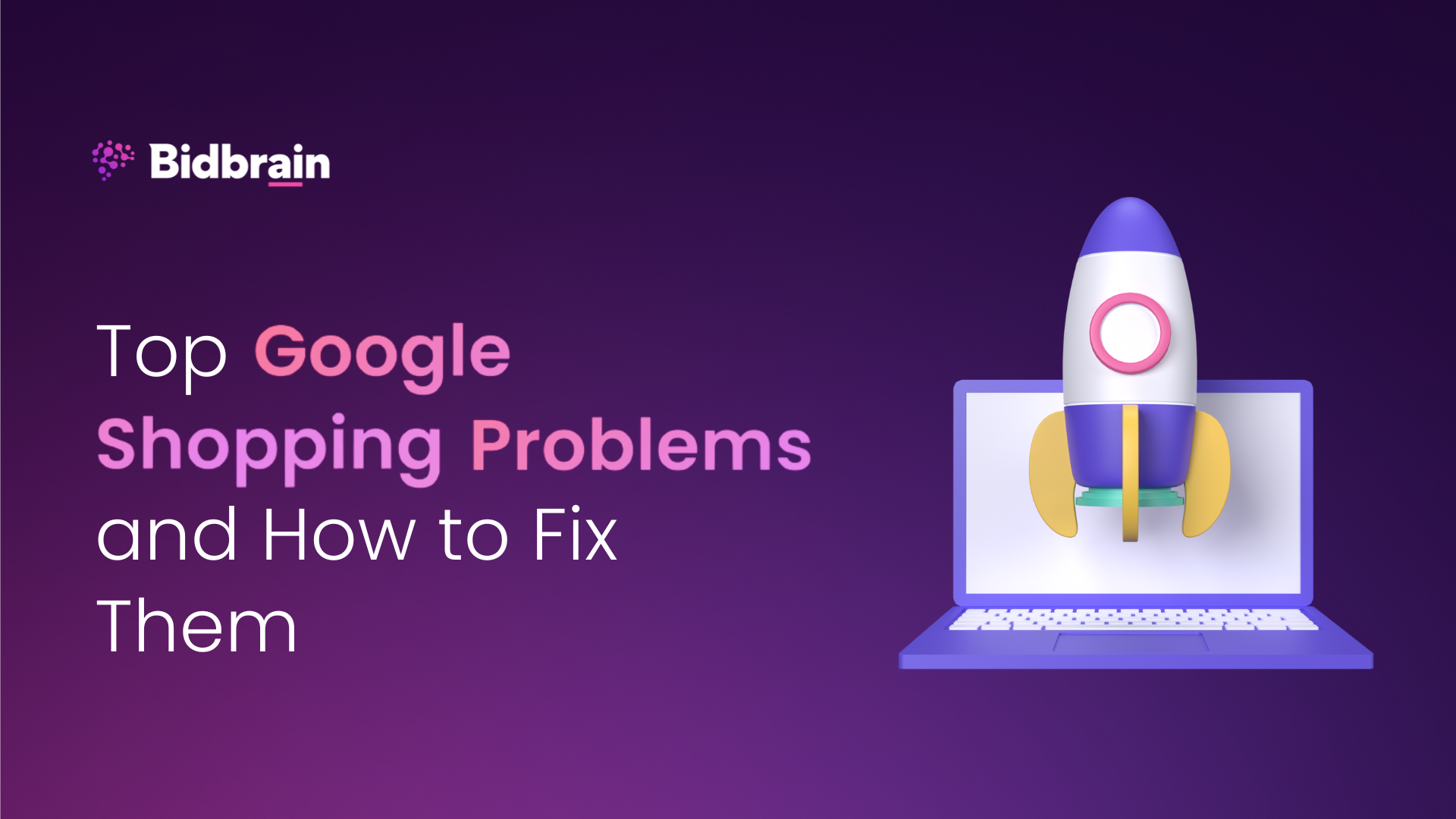 To get the most out of Google Shopping and Google Ads, you need to consider many factors, including the quality of product feeds, compliance with Google policies and rules, bidding strategy, the accuracy of product data, etc. All this may sound like too much but, with a systematic approach, all of this can be tackled easily. In this article, we'll cover the main aspects that you should pay the most attention to when making your way to success on Google Shopping.
1. Non-Optimised Product Feed and Incomplete Product Data
Your product feed is the backbone of your success on Google Shopping and Google Ads. Preventing issues and avoiding mistakes when setting it up and then pushing it to Google Merchant Center should be one of the main priorities for any store owner.
Feeds with poor optimisation and/or incomplete data can lead to the following consequences:
❗loss of potential customers
❗low product/ad reach
❗disapproval of products/ads
❗limitations in product/ad reach
❗suspension of your Google accounts.
Basically, the first two consequences are triggered by minor mistakes and are not imposed by Google itself due to the store's owner violating Google's policies and rules. You may eventually get a warning from Google but that would be more of a recommendation rather than an actual warning for doing something bad.
Simply put, you'll be the only one to blame for wrongs that lead to the mild or poor performance of your products on Google. Lifting these roadblocks is relatively easy compared to situations when Google lets you know you did something out of the ordinary that must be fixed.
So, missing out on bringing in potential customers and, hence, getting a low product/ad reach is usually a result of utilising a poorly optimised feed. To avoid problems, make sure you do the following.
🆔Ensure the product id attributes [id] are unique and correct for each product—they must not repeat each other. If you have one and the same product in different feeds, assign a unique id to it for each feed.
🔠Don't use keyword stuffing for product titles and descriptions—this can significantly affect your performance on Google Shopping.
Even if you can get your primary product feed to Google Shopping with all mandatory attributes, provide as many attributes as possible, including extra attributes. This way you will increase the chances for your products to get as maximum audience outreach as possible.
🔢Be cautious with product categorisation—empty or wrong product categories will make it hard for Google to serve your product offerings to the audience. You can read more about product categorisation practices for Google Shopping in this blog post.
🔃Incorporate more product feed types, like supplemental, manufacturer, product rating feed, etc. For more information on product feed types, check out this blog post.
How to Detect the Issue
💡Troubleshoot your feed in Google Merchant Center
For more detailed tips on product feed optimisation for Google Shopping, download our free guide.
2. Violation of Google's Rules and Policies
The three other consequences that were mentioned above—disapproval of products/ads, limitations in product/ad reach, and suspension of Google accounts—are usually triggered by violations of Google's rules and policies. It is, indeed, trickier to get out of such a situation, and in many cases, your product feed is the source of the disturbance. The sticky situation can even lead to Google Merchant account suspension, Google Ads account suspension, or even both—depending on how severe the policy violation was.
How to Detect the Issue
You have to follow these, so to say, codes of law and conduct:
How would you know if something is wrong with your product feed? Well, Google will let you know—you will receive:
❕❕a notification (not that much of a worry but still needs to be tackled)
❕❗a warning (time to get a grip on yourself and do something ASAP)
❗❗an alert (the worst out of the three—something that was supposed to be fixed yesterday before you even got the message).
How to Detect the Issue
💡Troubleshoot your feed in Google Merchant Center
So watch out for those but still ensure that you do everything to get as least fun-poking messages from Google as possible. Mainly, when it comes up to the product feed, do this:
🔠check if you provided the right attributes everywhere and they don't contradict one another
📥resubmit the product feed on a monthly basis, even if you did not update it
🗄️don't create massive product feeds—break them into multiple feeds—and don't switch items between multiple feeds.
Read this comprehensive blog post on how to fix the most common product feed issues triggered by violations of Google's rules and policies and what you should do if you got suspended on Google Merchant Center and Google Ads.
It is also important to note that violation of Google's rules and policies touches upon not only the feeds themself but all of the data and information along the customer journey, including your store's website.
3. Data and Information Discrepancies
Data and information discrepancies are a broader phenomenon going beyond the data and information in your product feeds and ads and also include what's published on your website. This means the data in your Google accounts must always match what your website says, including:
🏷️product prices—these must be identical both in your offerings on Google and on your website
📦shipping and return policies—if you're not transparent about this or do not fully include it, Google can send you a notification/warning/alert or suspend your account
ℹ️product information—make sure the attributes in Google offerings match the information on your website, like colour, size, availability, etc; start using automation tools to ensure your feeds are instantly fresh and coincide with the data on the store's website
👚product images—your product photos must follow Google's guidelines and match those on the shop's website
🔗product URLs—incorrect URLs for [product_link] attributes or the use of redirect rules can trigger problems.
How to Detect the Issue
💡Troubleshoot your feed in Google Merchant Center
Read more about data transparency and automation tools for Google Shopping here.
4. Messy Bidding and Campaign Strategies
Even if you got all the shopping data right, you still may not yield good results on Google. One of the reasons for that may lie in how you approach your bidding activities and ad campaign structuring.
There are several bidding models out there that you can choose from, like Performance Max, EPPC, Maximise Clicks, etc. Usually, the general approach boils down to mixing these models. Finding the right recipe that works for you takes time but don't expect that repurposing just one bidding model will work like a charm.
How to Detect the Issue
💡Analyse the data on the Google Ads Insights page regularly
💡Analyse the insights on bidding using Bidbrain tools
And make sure that you also do this:
📱differentiate the bidding for mobile devices—some items sell more frequently on mobile, so this differentiation can help you get more out of your efforts on Google Shopping and Google Ads.
📍differentiate the bidding for location—you should bid accordingly with your delivery capabilities and policies in order not to waste your budget on locations that are costly to deliver or to which you are incapable of shipping.
Read this blog post to learn more about the difference between the bidding models.
Campaign-wise, you should follow two key principles:
🗣️Run campaigns on a regular basis and introduce campaign scheduling, depending on how products sell during seasonal changes, swings in popular demand, etc.
👤Research potential customers and build target audiences based on that—this way you'll be able to get the maximum control over the customer journey, be it hot sales, cart abandonment, remarketing, etc; read this guide to learn more.