Performance Max: Is the Google All-In-One better?

Cedric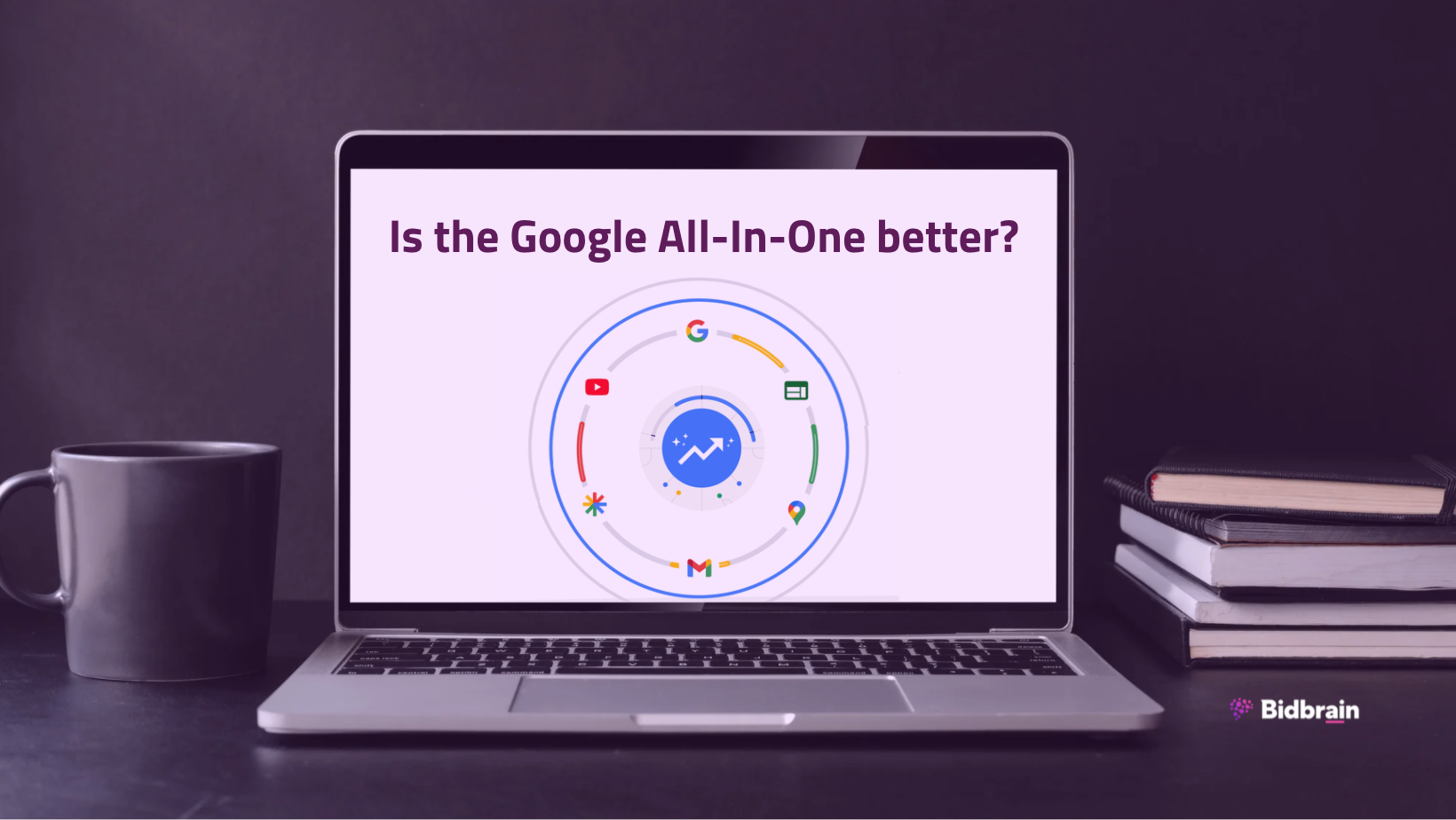 Is Performance Max a better type of campaign than Smart Shopping or its previous multi-channel versions combined? What do we gain, and what do we lose?
Initially, Google Ads begins with a goal and a campaign.

Search campaigns for sales and leads, Display and Video for awareness, consideration and expand the reach beyond search results, Shopping for retail marketing and boost a nearby storefront, etc.

Then the advent of Smart campaigns began to integrate automation and multichannel marketing in exchange for a loss of some insights and control.
For those advertisers who have migrated to Smart Shopping campaigns and were still able to keep the channels compartmentalized and the objectives separate between Search and Shopping, it would seem that this will no longer be possible in the very near future.
Starting this month (April 2022), advertisers can upgrade their Smart Shopping campaigns to Performance Max with a new "one-click" tool in Google Ads, which sounds like a good opportunity to try.
However, as you read this, if you don't upgrade voluntarily, from July to September your Smart Shopping campaigns will automatically be upgraded for you, it seems like you don't have much of a choice anymore and there are questions to be asked.
This article aims to shed light on the pros and cons of switching to Performance Max campaigns before you've done the irreversible.
What is Performance Max?

Performance Max is a new way to buy Google ads, from a single campaign, on YouTube, Display, Search, Discover, Gmail and Maps.


As it's relatively new as Google announced the rollout of Performance Max Campaigns to all advertisers 5 months ago (November 2021), like anything new, it's hard to step back and consider the pros and cons and possible alternatives if you're not comfortable adopting this new campaign type.
We published a 90-second video review in November 2021 showing an example of the impact of Performance Max on other types of campaigns.
Below is an extract from the above 90-second video review showing an example of a week-on-week traffic decline for an advertiser using Standard, Dynamic Search Ads and Smart Shopping campaigns, starting a Performance Max campaign at 11 am and stopping around 2 pm:

Key best practices, advantages and disadvantages of Performance Max campaigns
Nothing starts without a minimum of time and effort
Like any new algorithmic solution, Google advises all business types to use as many assets as possible and run Performance Max for at least 6 weeks to allow the machine learning algorithm to get up to speed and have enough data to compare performance.

When it comes to best practices for retail advertisers with a Google Merchant Center feed testing Performance Max campaigns, Google recommends that each asset group target different products (i.e., Products A-L in Asset Group 1 and Products M-Z in Asset Group 2).
Performance Max is designed to work with groups of assets. The more assets, the better. The recommended guidelines for assets are as follows:
| | |
| --- | --- |
| Asset | Recommended asset guidelines |
| Images | Add up to 20 images. |
| Logos | Add up to 5 logos. |
| Video | Add up to 5 videos. |
| Headlines | Add up to 5 headlines (maximum 30 characters). |
| Long headlines | Add up to 5 long headlines (maximum 90 characters). |
| Descriptions | Add one short description with a maximum of 60 characters and up to 4 descriptions with a maximum of 90 characters each. |
| Call-to-action | Choose from various layouts and enter the name of your business or brand. |
| Ad URL options | Add the pathway for your display URL and choose a different final URL for mobile. |
The strengths of Performance Max:
The ads can be served across Google's entire inventory
Google automates the ad creation, the targeting and delivery of the campaign
Bidding strategies can be set to max conversions, max value, max CPA (target CPA) or a target value/conversion (target ROAS)


The weaknesses of Performance Max:
Geographic targeting is more difficult than for most campaigns
Performance reporting is very limited, there is no ability to report on performance by ad group or asset group, no audience reporting, no keyword reporting, no demographic reporting, and no breakdown of performance by device
No ability to make exclusions

It no longer seems surprising that the price of automation and the use of multi-channel marketing from a single campaign is paid for by a lack of transparency and control.


What can be concluded from this?

On the reassuring side:
According to Google, advertisers who upgrade their Smart Shopping campaigns to Performance Max see an average 12% increase in conversion value for the same or better return on ad spend (ROAS).

For advertisers who already appreciate Smart Shopping's ability to extend reach to the Google Display Network based on automation and other dynamically generated ad formats, this is the perfect opportunity to combine the best of both with this new type of campaign that pushes the creation of ad formats based on creative assets, audience signals and optional data feeds.

On the worrying side:
If we used to talk about a black box for Smart Shopping in terms of lack of control over bidding data and lack of transparency over search terms and keywords, we can now talk about a blackout for Performance Max where you lose memory once you enter this type of campaign.

For advertisers used to tracking performance by channel, upgrading to Performance Max campaigns will mean forgetting the granularity achieved through the use of custom labels, including margin data, seasonal promotions or other product segmentation information, as well as fundamental key metrics, as this new type of campaign does not allow for different targets to be set for different channels or identify which channel is performing better than another.
For the latter type of advertiser, all is not lost.

Performance Max still offers the ability to disconnect the product feed from campaigns to allow other advanced solutions such as Bidbrain to retain the ability to achieve better performance in terms of increased sales volume, and improved ROAS, with transparency on the bidding data and search terms used to achieve this.
Want to share your feedback on using Performance Max or get advice from our experts on how you can migrate your Shopping campaigns to get the benefits of automation without the drawbacks?

Please get in touch with us via chat, or drop us a line at hello@bidbrain.com.