Google Shopping Ads A Comprehensive Guide

Malin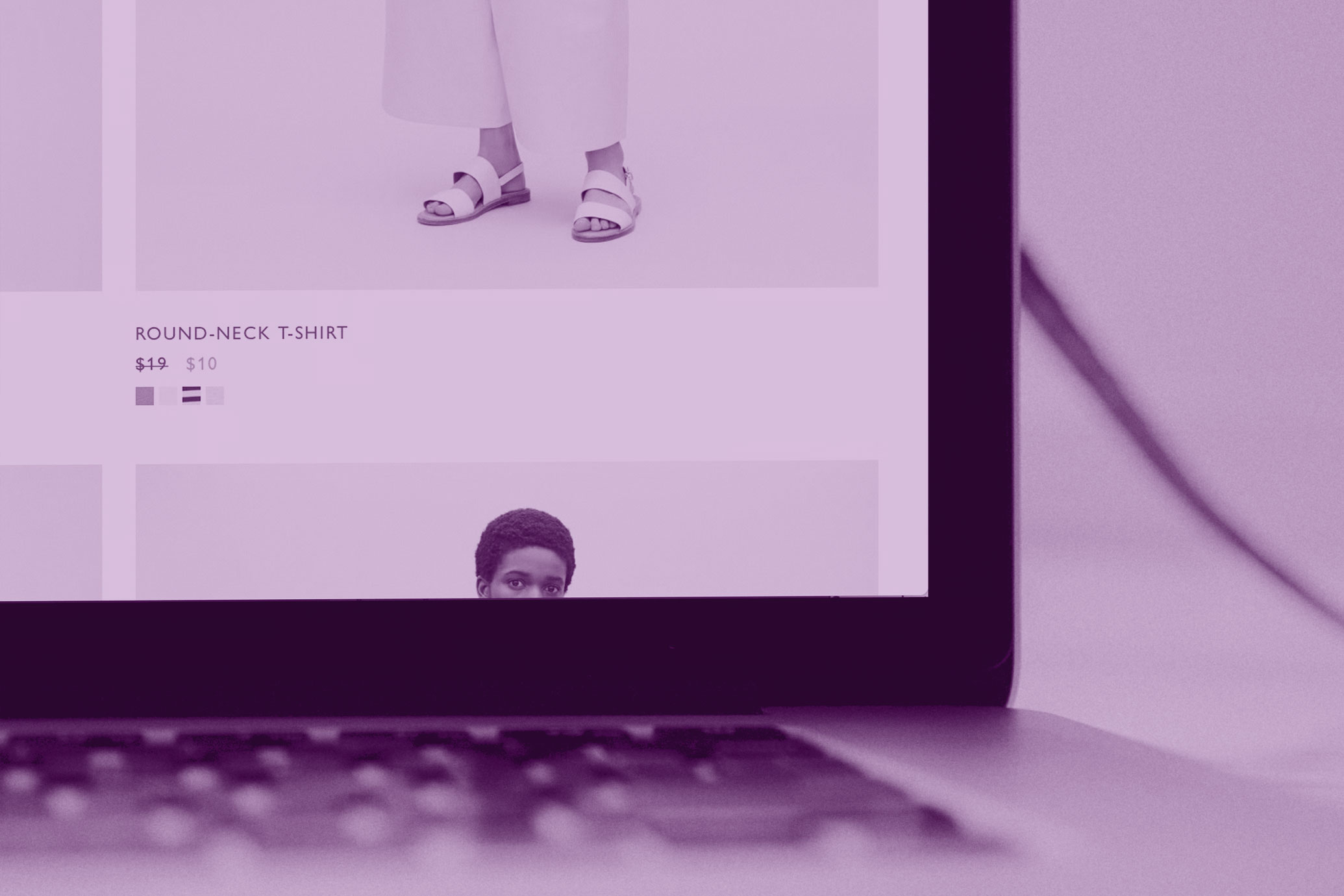 Google Shopping Ads (also called 'Google Product Listing Ads or PLAs) is a highly effective method of increasing revenue and sales for pretty much every catalog.
Google Shopping Ads (also called 'Google Product Listing Ads or PLAs) is a highly effective method of increasing revenue and sales for pretty much every catalog.
Google has been able to significantly improve shopping experiences through the introduction of new ad formats, tools, and several other methods that allow sellers to reach their audiences throughout the world.
Although it is easy to set up Shopping Ads, you need to have the correct strategy if you expect to master the tool.
In this blog, we will be covering extensive, valuable information regarding Google Shopping Ads.
Google Shopping Ads – What Is It?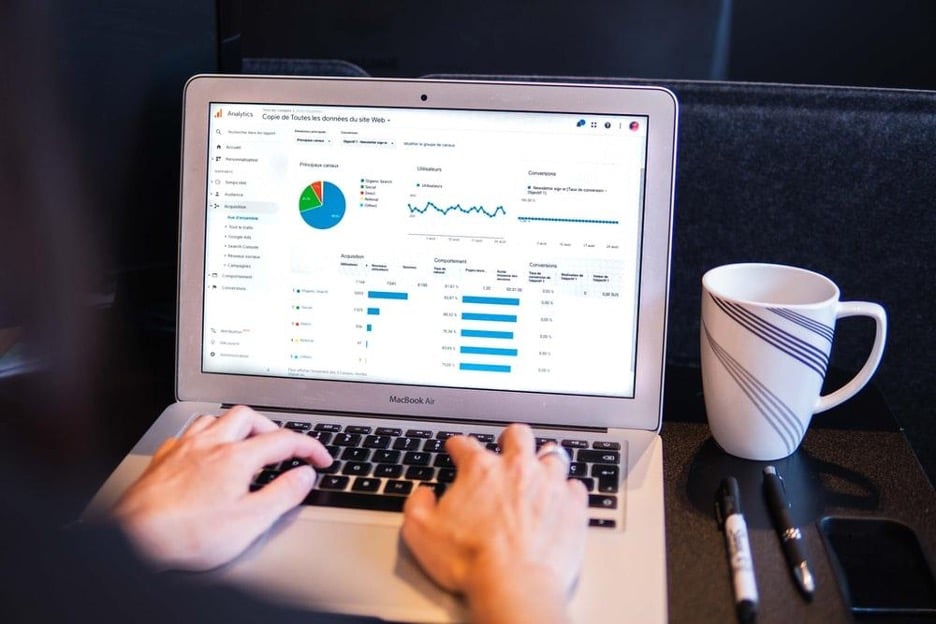 Google Shopping Ads refer to product-based advertisements that are displayed for searches conducted on Google Shopping and Google.
PLAs Include:
Price
Brand
Product image
You can also include additional information in your ads, such as:
Reviews
Promotions
Shipping information
Google Shopping's ability to offer search queries that are specific to shoppers, makes it a highly useful marketing channel. Moreover, you can reach the queries with the help of clickable images present at the topmost portion of the results.

Although 'Google Shopping Campaigns' are not recent, Google has consistently added effective capabilities such as Local Inventory Advertisements, Showcase Shopping, smarter bidding strategies, Smart Shopping, and more.
The first step to set up Shopping Ads is the creation of a new product feed that will serve as the link with your specific Google Merchant Center. This way, you will be able to integrate the Google Shopping platform with the catalog inventory.



What is a Google Smart Shopping Campaign?
A Smart Shopping Campaign is a Google Shopping Ads variant that intends to simplify Google Ads advertising with the help of automated bidding, ad placements, and ad customizations through Google machine learning capabilities.
A Smart Shopping Campaign comprises ads regarding display and Product Shopping that will be appearing on Google's search network, YouTube, Display Network, and Gmail.
Thanks to Smart Shopping, businesses possessing smaller bandwidths can produce product listing advertisements through minimal input and assets.
Google's machine learning features have continued to become increasingly effective over the past few years, and have been better able to streamline and optimize campaign performance. Having said that, utilizing Google Shopping is not without a few caveats.
Benefits and Drawbacks of Google Shopping:
The advances in Smart Shopping have produced a twofold impact: these advances have presented greater opportunities for advertising campaign scaling, but at the same time, they have also reduced the extent of control that advertisers can exercise.
Here are some benefits of automation features:
Smart Shopping allows the streamlining of creative deployment and ad copies.
Automated workflows can benefit product feeds and save crucial time that would have been dedicated to the categorization of products.
Rules for smart bidding are scalable across numerous campaigns and products.
These advantages mean that brands should certainly utilize the new Google tools for performance streamlining, but, at the same time, remember that there is no one-size-fits-all or uniform solution.
In addition, brands need to remember that automated campaigns have a 'learning phase', and therefore, the more time and data you provide your smart campaigns with during this phase, the better the long-term performance will be.
It is likely that Google will refine its automated tools and features in the coming months, which means that advertisers need to be mindful of how these refinements might affect performance. It is always a good idea to include human elements for guiding and monitoring the campaigns, rather than allowing them to operate on autopilot.
Setting Up Google Shopping Ads:
For people who are not yet acquainted with Google Shopping Ads, let us go through the steps you will have to take in order to get the initial campaign going:
Setting up the MCA (Merchant Center Account):
Like we mentioned previously, the starting point of getting a Google Shopping Ad campaign going, is the creation of an MCA. You will be using this account for uploading the product feeds and catalogs, and to integrate these items into the Google Ads account.
Creating, uploading, and maintaining the product feed:
Once you are done with the MCA creation, the next step is logging in and creating the shopping feed.
The product feed is essentially a comprehensive list of the complete product catalog, created in a format similar to MS Excel. This feed will inform Google about the servable products in the Shopping Ad campaign.
Remember that Shopping success is heavily dependent upon the creation of a powerful product feed.
Setting up the Google Ads Shopping Campaign:
After creating your MCA and product feed, you can now create your very first PLA or Shopping ads.
These are the steps that you need to follow to set up the Ad campaign:
Opening Google Ads.
Creation of a campaign (this can be done by selecting the 'plus' icon).
Selecting the goal (normally, the goal is 'Sales').
In the 'campaign type', select Shopping.
Choosing the linked MCA along with the associated country (you will find this right at the base of the screen).
Setting the budget, bidding, campaign adjustments, and targeting on the next page.
Saving, confirming the settings, and launching.
Optimizing the Product Feed:
The product feed is at the heart of every Shopping campaign; it determines your product data and inventory communication, hence ensuring that your PLAs are displayed for every relevant shopper query or search.
Here is how you can perform product feed optimization for the Google Shopping algorithm:
Follow Google's specifications while organizing the feed.
Optimize product titles to make them friendly to search engines.
Use short- and long-tail keywords in your descriptions and titles – this will allow you to attain rankings for crucial queries.
Increase click-through rates and visibility by leveraging Merchant Promotions and product extensions.
Use only high-quality images.
Segment your campaigns with the use of product groups.
Set up product-specific shopping actions; this will allow the products to show up in areas other than Shopping (such as Voice and Google Express).


Organizing the Campaign Structure for Your Shopping Ads:
A large number of retail brands look to maximize the exposure of their products and have search queries with the best conversion rates, while simultaneously reducing the amount of money they spend on unprofitable queries.
Even though Google Shopping does not allow direct keyword targeting, it is possible to use alternative campaigns and leverage lists of negative keywords. You can then use priority settings that will allow the searches to funnel in the appropriate campaigns.
You can use negative keywords and priority settings to push all aggressive budgets and bids towards searches that deliver high value.
Campaign divisions and product groups allow more control over the bids and listings, enabling the advertiser to target all Google Shopping segments.
With Shopping, it is possible to create awareness, increase traffic, land new customers, and retargeting them. Understanding the performance associated with every funnel part is vital for handling a comprehensive Shopping approach.
Bidding Strategies for Google Ads:
For quite a few years now, Google has been encouraging advertisers to make use of automated strategies for bidding. Thanks to major machine learning improvements and updates, Google has finally been able to make these smart strategies count.
Smart-bidding features allow advertisers to:
Analyze numerous different context clues and signals, and use them to customize bids according to every unique user account.
Offer agile performance controls for directing bidding performance on the basis of your chosen attribution model.
Offer custom updates and reports that enable you to comprehend the results of your smart bidding strategy.
Once again, the right bidding strategy is dependent upon your particular marketing goals, and that there is no single bidding method that can work for all advertisers.
There are numerous bidding strategies, but the two major ones that we will be discussing here are Target ROAS and Target CPA.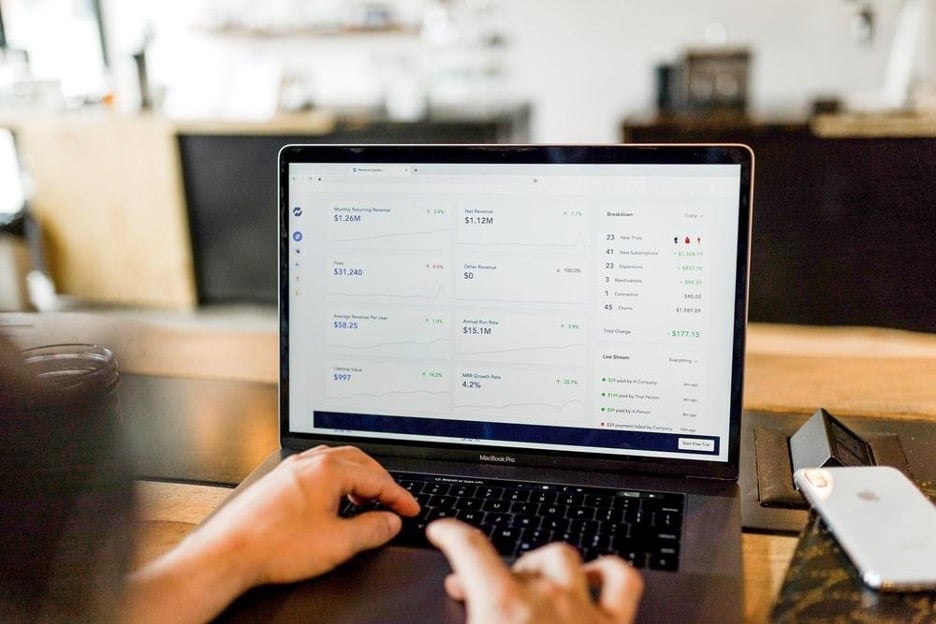 Target ROAS (Return on Ad Spend) Bidding:
This bidding strategy allows advertisers to maximize their conversion value on the basis of your pre-established ad spend.
The target ROAS strategy works best for those who are looking for improved ROAS efficiency throughout the Shopping campaign.
Google makes use of real-time as well as historical data to use signals and achieve your desired ROAS campaign targets.
This strategy results in maximum efficiency at the expense of reduced volumes and perhaps even lower revenues.
Target ROAS is the right choice for you if you:
Are looking for a swift ROAS turnaround.
Lack efficiency in PLA campaigns.
Target CPA (Cost-Per-Acquisition) Bidding:
This bidding strategy uses the target CPA to make bid adjustments that will fetch you the maximum possible number of conversions.
Since you use the ad group to set the target CPA, this strategy works best with an ad group theme that is organized and tight.
The strategy, just like Target ROAS, will use real-time and historical CPA data to make bid adjustments and come up with an acquisition-optimal bid.
If you want to make the most of your Target CPA strategy, you need to use shopping margins for breaking your Shopping campaigns.
Target CPA is the right choice for you, if you:
Wish to efficiently scale your Shopping volume.
Want to use the ad group levels – rather than the keyword levels –for bid management.
Have defined CPA targets and limited resources.
Actions for Google Shopping:
These actions let online buyers explore a particular brand's products through different Google surfaces, and allows them to use instant checkouts or universal shopping carts to make their purchase.
The order that the customer places is then directly shipped to them. This is a frictionless, streamlined buying experience for users, but only if you are clear about your approach. Shopping Actions makes use of a pay-per-sale structure.
With Shopping Actions, the responsibility of handling sales, returns, and support rests with Google. However, you, the advertiser, will still have to execute the fulfillment, and you must ensure that the fulfillment is OMS-integrated.
Ad Strategies for Google Shopping

:
Combine RLSA Campaigns with Remarketing:
RLSAs (Remarketing Lists for Search Ads) lets you target previous buyers, people who have made past visits to your website, and any users who have had any interaction with the business in any way or form.
This tactic is highly useful for propelling repeat purchases and low funnel conversions.
Whenever a potential customer leaves a website, the remarketing list allows retailers to interact with that customer during the time that they are searching Google for whatever they need.
Use Similar Audiences to target new users:
The Similar Audience features allows you to attract any new website visitors by identifying people with browsing and/or search behavior that resembles the behavior of the current members on your remarketing lists.
This is a highly useful strategy that you can use to pinpoint audiences that resemble your premium users. You can hone down a broad audience and reduce it to the users matching the online personas of your previous buyers.
So, integrating Similar Audiences means that your ads will now be displayed to people who have a search behavior similar to that of your previous website visitors. This means that these people have a higher probability of becoming potential customers.
Advantages of Using Similar Audience:
Straightforward audience targeting: With Similar Audiences, you can eliminate any guesswork from the new audience discovery process, and automatically identify any potential customers resembling the users on your current remarketing lists. These similar customers can then be targeted through search ads.
Increases the probability of getting potential customers: Similar Audiences allows you to boost your existing remarketing campaign reach and allows qualified new users to come across your website. These new users are likely to execute actions vital to your business.
Although it is possible that similar audiences will not immediately make purchases through your website, you would have added them to the remarketing list through the remarketing tag.
Add Geo-targeting modifiers:
Using geo-targeting modifiers with greater aggression is also another highly effective strategy for Ad campaigns.
The Geography-based modifier allows you to alter bid percentages on the basis of location.
Remember the following while creating Geo-bid modifiers:
Determine your target regions based on the audience, website, and performance objectives.
Segment for both brick-and-mortar and online locations.
Note buyer intent on the basis of location (bear in mind that you can combine targeting intent and location).
For customers near your stores, you can use mobile ads that are redeemable in-store.
Go through the dimensions reports for Google Ads, as well as the Analytics data.
Remove any unwanted locations. You do not want to add any regions that are not contributing positively to the ROI or click-through rates.
Based on your specific situation, it might be a good idea to increase granularity by diving into the zip/city code level.
Use Auction Insights to Get Competitive:
Auction Insights allows advertisers to compare their performances against that of other advertisers participating in similar auctions.
Such information can be used by retailers for making strategic budgeting and bidding choices and decisions, by learning about their successful areas as well as those aspects where they can improve performance.
If you operate in an aggressively competitive arena, you might want to check Auction Insights on a monthly – or maybe even a weekly – basis. If you find that everything else (such as CPCs, average position, and clicks) are equal, and yet you are seeing reductions in CTRs or conversion rates, greater competition is the variable that is to be blamed.
Remember that new competitors, especially those with better pricing, will swiftly snatch your Shopping traffic. This makes these reports crucial since they allow you to assess your competitors' impression shares, as well as the rate of overlap.
You can use these reviews to see the points at which your competitors are ramping their bids up in Shopping.
Leverage Customer Match Information:
With Customer Match, you can use Google Ads to upload your buyers' email addresses and phone numbers.
These lists can then be used to build ads or campaigns that are designed for target advertising.
Advantages of using Customer Match:
Using past buying habits and purchases to cross-sell and up-sell.
Helps promote repeat purchases.
Increases brand loyalty.
Targets cart abandonments through Google Shopping and ads.
Re-engages loyal customers.
Re-markets general strategies.
Customer Match lets retailers leverage the audiences with the highest value and potential.
You can even use Customer Match on Google Shopping for bid adjustments, product tailoring, and reaching out to different previous customer segments.
While the primary purpose behind Customer Match is to enable retailers to strengthen connections with their highest-value customers, the tool can also be used to form new relationships through different channels like YouTube, Gmail Native Ads, and TrueView.
Add Merchant Promotions:
Merchant promotions are highly influential in Shopping campaign results and performances, particularly when you are dealing with Prime and Amazon shipping.
Merchant Promotions are also called special offers and allow retailers to improve their conversion and click-through rates by highlighting their offerings.
For instance, an online advertiser can feature promotions or coupons right with the search, to feature along with their store and product information on the Google PLA grid.
Utilizing Merchant Promotions has various advantages, such as:
Acquisition: Allows retailers to highlight listings and improve click-through rates.
Conversion: Encouraging buyers to make instant purchases can lead to higher conversions.
Costs: Retailers do not need to pay anything extra to add product promotions with their PLAs.
Some recommended Merchant Promotions include:
Free shipping.
Reducing the threshold for free shipping.
Buy one and get one free; or buy one and get another at a 50% discount.
Percentage, tiered discounts (for instance, 10% off purchases exceeding $100; 20% off purchases exceeding $200, etc.).
Brand-specific rebates (for instance, one rebate for every brand that is manufacturer-sponsored).
Final Word:
Google Shopping Ads is an extremely effective, revenue-generating channel, especially when you consider the many advances in targeting and bidding tools and many other features influential in Shopping campaign outcomes.
Having said that, your campaign ROI will depend upon your testing and optimization ability related to everything, ranging from targeting and structure to the product feed.
You can greatly increase your chances of success if you go with a testing and learning approach for the below three departments:
Optimization of product feeds
Bidding and Targeting Strategy
Campaign Structure